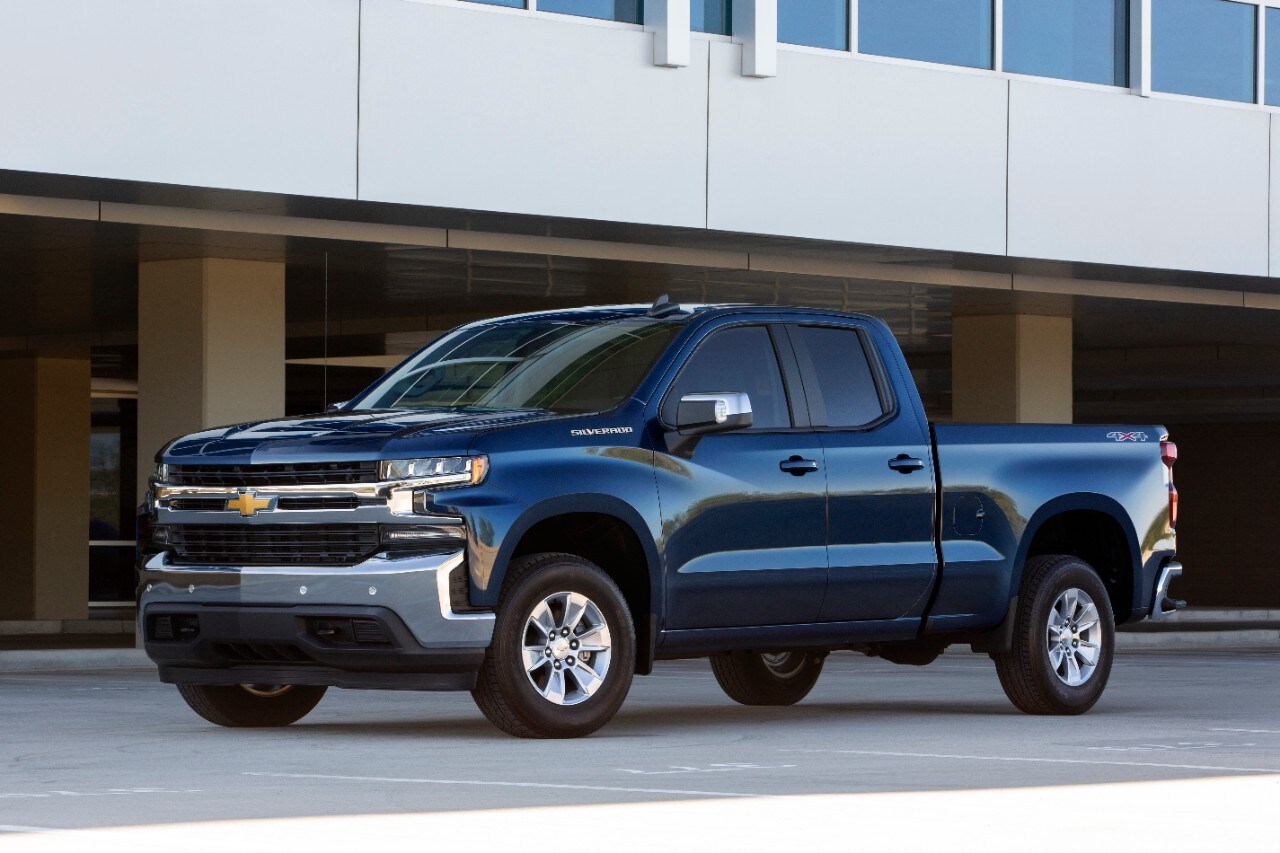 The all-new 2019 Chevrolet Silverado is back in Joplin, and it's bigger, stronger and lighter than ever before. The 2019 Silverado also has more options than ever before, offering you up to 420 horsepower and six distinct powertrains, meaning you can get more capability than previous generations. Built on the legacy of America's most-dependable and longest-lasting full-sized pickup truck, the 2019 Silverado can meet every need you throw at it.
Strong.
The 2019 Chevrolet Silverado is stronger than it has ever been before. The pickup offers up to 420 horsepower, 460 pound-feet of torque and a 12,200 pound towing capacity. With six different powertrains, you can pick the right combination of power and efficiency for your job. The 2019 Silverado also offers available advanced trailering technology. This technology allows you to keep track of what you're hauling -- mileage, tire pressure, fuel economy and even emergency alerts if the need arises. It also provides increased visibility and blind spot warnings. All of these features work together to make the 2019 Chevrolet Silverado the strongest and most capable full-sized pickup truck on the market.
Hard-working.
While the advanced trailering technology is nice, many times you'll be carrying equipment in your truck bed. The 2019 Chevrolet Silverado is great for this as well. The new model of the Silverado has the most functional bed of any pickup on the market. The "Durabed" is designed to be lighter, larger and stronger than ever before. With high-strength roll-formed steel, more cargo volume and 12 standard tie-downs, the 2019 Chevrolet Silverado is capable of hauling whatever equipment you need.
Comfortable.
The 2019 Chevrolet Silverado features one of the most comfortable interiors on the market. The vehicle features full hands-free communication, allowing you to text and call hands-free and helping you stay connected whilst driving. The 2019 Silverado features ample interior storage -- including all-new seatback storage, a compartment which opens up from the back of the seat. The cabin also has a state-of-the-art heads up display, keeping you informed while driving, and ample leg room to allow you to stay comfortable during long road trips.
The 2019 Chevrolet Silverado is an amazing vehicle, and it is available for a great price at Landers Chevrolet in Joplin, Missouri. With an MSRP starting at $28,000, there is no beating the 2019 Silverado for value or performance. Come in to the dealership for a test drive today!