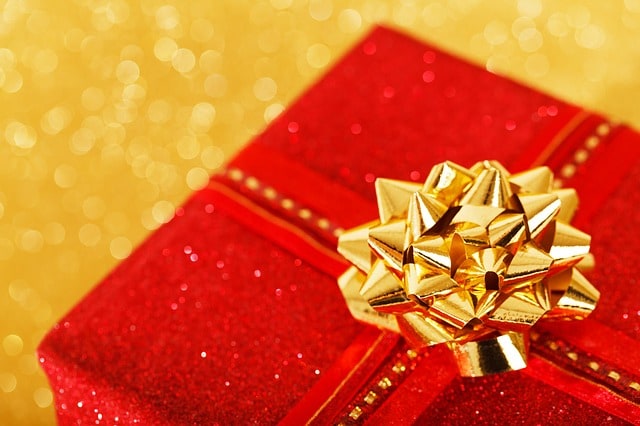 Big Steve doesn't want your average gift card or set of candles from Santa this year. He's looking for some personalized gifts to show off his love for three things in particular: cars, selfies and those Razorbacks!
1.
Selfie Stick
-- Big Steve has been enjoying his first selfie stick so much that he'd like to have another for Christmas! You can never take too many selfies and you can never have too many selfie sticks!

2.
Riddell Arkansas Razorbacks Speed Revolution Authentic Full-Size Football Helmet
-- There's no other way to show you're a full-fledged fan of your favorite sports team than with a football helmet on your noggin! This good lookin' helmet is comfortably padded and sports a clean shell finish. Big Steve can't wait to show this off!

3.
Fathead® Arkansas Razorbacks - Razorback Stadium Mural Wall Graphic
-- This vinyl wall graphic created by Fathead® will definitely bring the game right into Big Steve's living room! 

4.
Eagles Wings® Razorbacks Silver Line Necktie
-- This necktie would be the perfect finishing touch to Big Steve's attire. From the diamond pattern, to the impressive silver line running against the red and black Razorback colors, this necktie shows a great deal of sportsmanship. 

5.
Car Door Mat
-- Don't you just hate it when dirt, snow and debris pile onto your car's floor? Big Steve definitely doesn't like it, and that's why he wants a car door mat to dust his feet onto before stepping into his ride. 

6.
Drop Stop®
-- This Drop Stop fits right into all the gaps around the driver's seat, and will stop Big Steve's phone from being dropped into nothingness. 

7.
Steering Wheel Desk
-- Finally! A mini eating station that fits onto the steering wheel of your car! Now that's a useful invention!

8.
Leakproof Litter Basket
-- When Big Steve gets done munching on his meal in the car, he can toss his trash into this litter basket to keep his ride nice and clean.

9.
Heininger's DashGrip Gel Pads
-- No longer would Big Steve have to throw loose change, his phone and other things onto the dashboard only to have it slide off. These gel pads adhere to the dash, and are perfect to stick small items onto. 

10.
Arkansas Razorbacks Wood Duck Call
-- Big Steve is ready to call the Hogs and intimidate the opposing team with this wood duck call!

We hope each and every one of you have a very merry Christmas and an exciting new year!
Click here to view our pre-owned inventory.