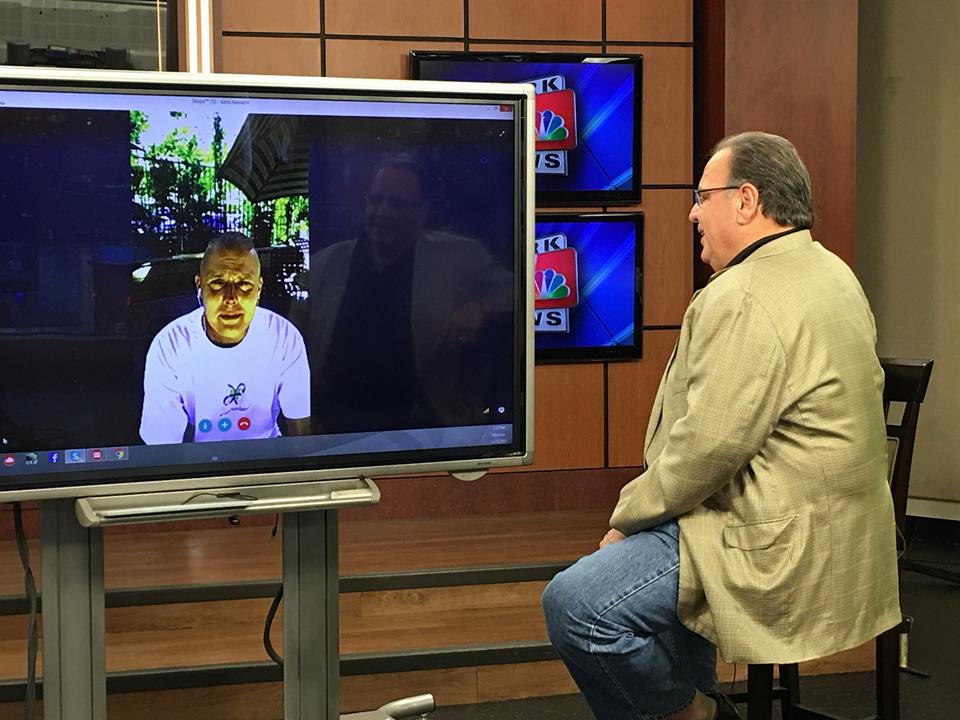 For the third annual year, Steve Landers Miracle Makers has partnered with KARK 4 to grant a wish to someone in need. Two days before Thanksgiving, KARK announced that Mike Burkes was its worthy recipient.
While many are preparing holiday meals, buzzing around Black Friday deals and anticipating the season's festivities, some of us are down are on our luck. This is the story of Navy veteran Mike Burkes.
A strong man of faith, perseverance and sound values, Mike Burkes is a loving husband and devoted father to two boys. The young family was living a happy, normal life, but when an unsuspecting toothache emerged in Mike, their lives changed forever.
Mike's doctor informed him that he had developed a rare, terminal cancer. The cancer had gone undetected for so long that it had already progressed to stage four.
After undergoing 35 radiation treatments and five chemotherapy sessions, Mike was presumed to be cancer-free, but it was later revealed that Mike's cancer had returned more aggressive than before, and it was incurable.
Upon hearing such news, Mike could have put his weapons down and gave up. But that wasn't even a passing thought.
He picked up his tool belt and got to work on completing his family's home. Mike has contributed as much time, effort and money as he could afford to make sure his family is in a secure place should his battle with cancer end.
Mike has put up an arduous fight for his family's sake, but the emotional, physical and financial stress of it all has become too much to bare.
The gripping story of Mike and his unmoving determination compelled The Steve Landers Miracle Makers to take up the veteran's burdening battle, and lend a helping hand.
Steve Landers had the pleasure of meeting Mike on KARK 4 and had this to say to him:
"I personally thank you for your service...and for protecting my family. Now, I'm going to do my best to help you protect your family. You protected me, and I'm going to protect you."
Moved by God's plan for him, Mike was overcome with tears.