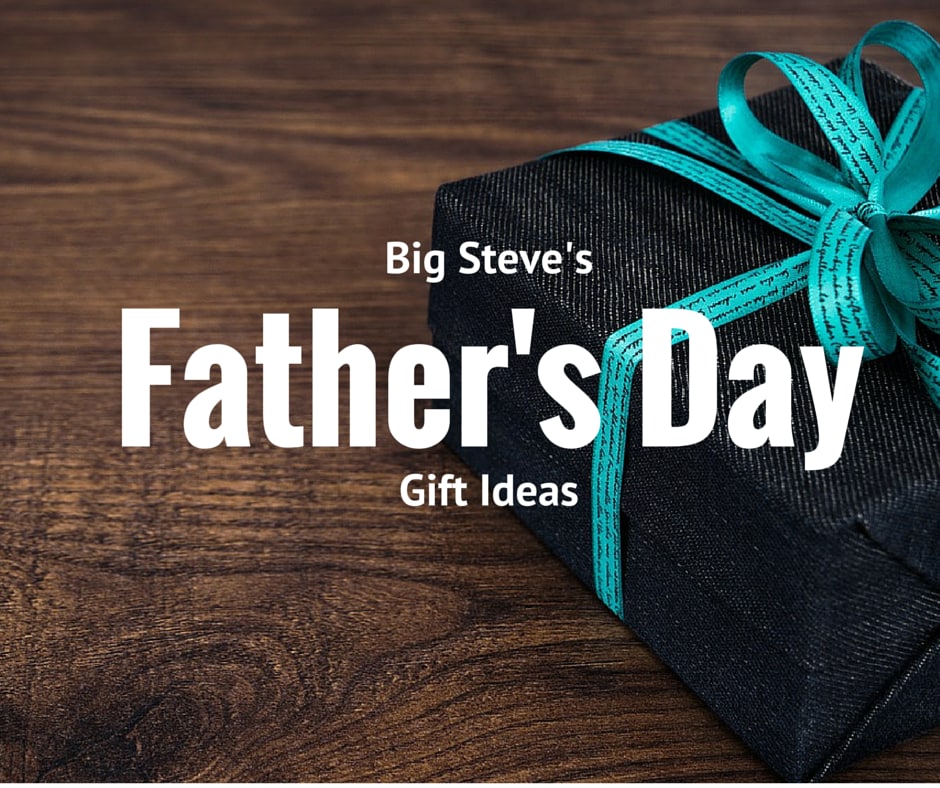 We make shopping for dad way too easy when Father's Day rolls around. A lot of us simply turn to the age-old shirt tie or almost anything monogrammed with the obligatory "World's Best Dad" phrase. While dad may appreciate the time and effort you put into finding those very difficult items to acquire, we're pretty sure he won't mind his socks being blown away with something really cool!
Big Steve wants to help you turn your gift efforts up a notch with items that are meaningful, lasting and super awesome!
If your dad likes to escape the hustle and bustle of suit-and-tie work days by delving into a world full of fanatic video games, get him a brand new game console complete with the must-have Star Wars Battlefront game and leave him in his own world!
Instead of a coffee mug, get your dad something a bit more sophisticated to really make him feel dapper after a hard day's work. Help your dad unwind in the evening by getting him an eight-piece whiskey decanter set. If you're feeling really generous, throw in a bottle of his favorite drink to complete the set!
Your dad may have spent a lot of valuable time teaching you how to tie your shoes, ride a bike, build you a treehouse and maybe even teaching you how to change a flat tire. Give that time back to him with a traditional or upscale watch to show that every minute you've spent with him has been worthwhile.
For the dad who travels across Arkansas to tailgate at every Razorback game, he'll fall in love with you all over again if you got him a portable charcoal grill!
Big Steve wants you to know that the best gift that can't be packaged is love and respect for your dad, which will endure longer than anything you could get him on this very special day!
Happy Father's Day from Steve Landers and family!