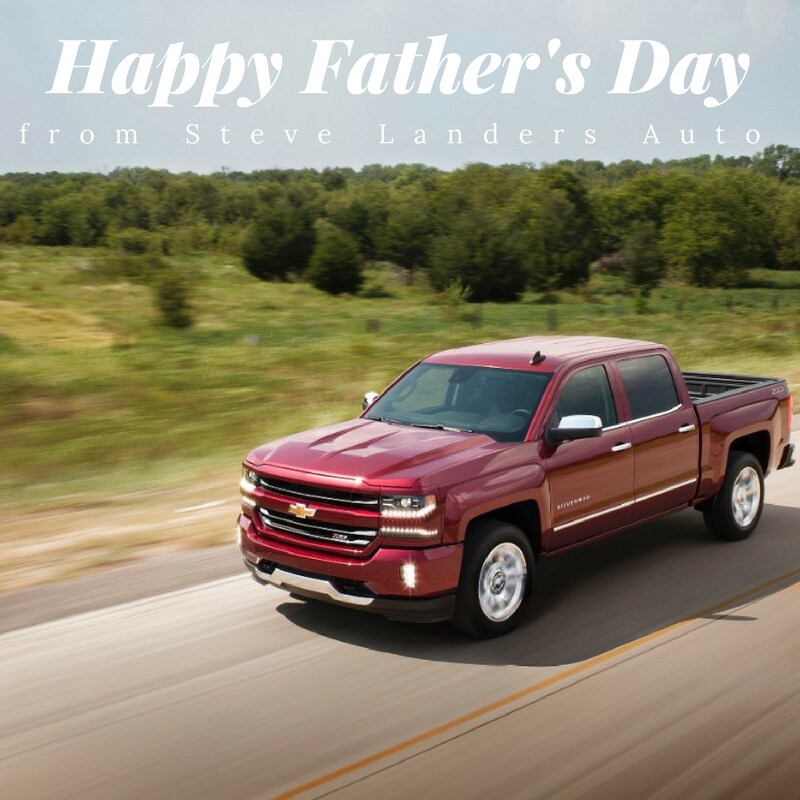 Happy Father's Day! This year we wanted to celebrate the dads in our lives. So, we compiled a list of 5 things every dad wants in their truck. If you have been procrastinating purchasing a Father's Day gift or have run of out inspiration for the dad who has it all, take a look at this list for some great ideas to gift your dad this Father's Day!
1. Junk in the trunk.
Your dad can store this list of items in the back of his truck! This list includes:
Tire repair kit

- Should your dad ever need to repair a flat, this kit will ensure he can safely repair his tire.

Jumper cables

- Whether he is in a pinch and needs a jump start, or serving someone as a good samaritan, jumper cables will be an excellent item to keep in his trunk.

Spare tire - Keeping a spare tire in case of a flat or an unfixable mishap, a spare tire is a must have.

Tire air gauge

- Checking the pressure of his tires can ensure he achieves great gas mileage, safety, and better traction on the road.

Portable Air compressor

- After your dad checks his tire pressure with the tire air gauge, this tool can allow him to inflate them to the proper pressure anywhere.

Magnetic Flashlight

- This works better than the flashlight on your phone and allows your dad to save battery if he is in a pinch. The flashlight is magnetic so he can stick it on his truck and allows him to be hands free to fix whatever the issue may be.
2. Safety tools.
Tools to keep your dad safe just may be the best money you spend this Father's Day. This hammer is able to break through windows, cut seatbelts, and charge your phone. A fire extinguisher would also be a great choice. With it, he can protect the engine, himself, or fight fires along the road. There are numerous apps out there to download on his phone as well. iEngine Check is a wonderful one to have on his phone when he is out cruising. A tool kit and a first aid kit will also come in handy. Unlike the list above, this list you would not want to keep in his trunk! These items would be great in your dads glove compartment or console.
3. A gift certificate for service.
Steve Landers Auto group has several service locations. Click here to see all of our locations. Placing a gift certificate in his car to have it serviced or detailed would be a great surprise for him. He can visit our service location closest to him and enjoy freshening up his ride.
4. Drop Stop
Does your dad hate when he drops something while driving and can't reach it? This product is perfect for catching items that often fall into the black hole between the seat and the center console. It will stop the drop!
5. Their kids!
No dad's truck would be complete without their kids! Hey, you're what made them dads after all. Celebrate the dads in your lives this year by stopping by Steve Landers Auto Group to pick out the perfect gift for your dad!
We hope everyone has a wonderful Father's Day and enjoys spending time with their family! Let Steve Landers Auto Group help you honor the dads in your life by finding the perfect truck for them for years to come at our locations in Central Arkansas, Northwest Arkansas, or Norman, Oklahoma.