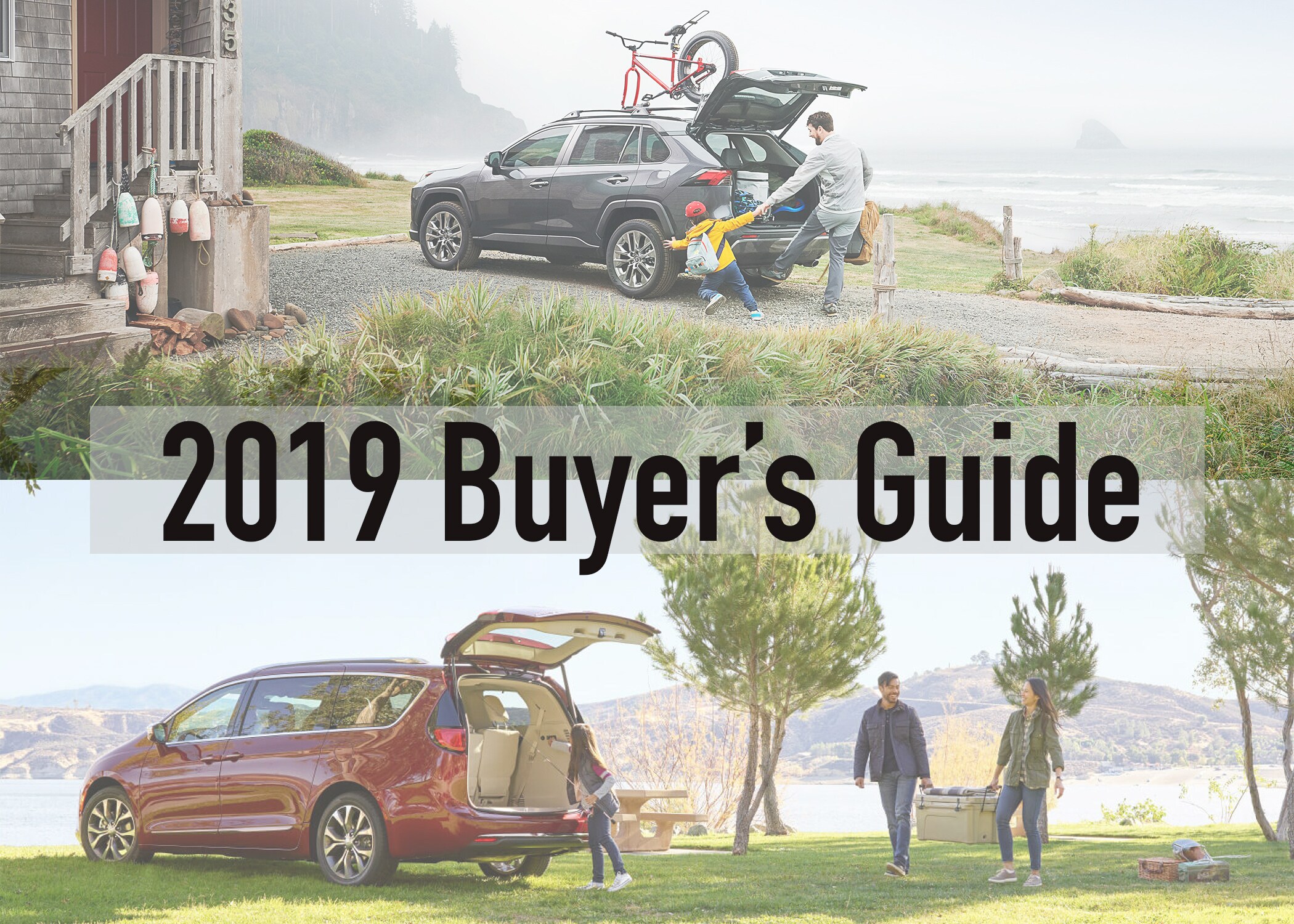 Turning in the keys of your dream car for a family vehicle can seem like a real downer. Whether just starting a family or making room for another, when it comes to updating your vehicle it can be tough to decide between a minivan and an SUV in today's competitive market.
Let's start with the basics -- seating and stowing. Minivans win this category with their low-sitting frames, making it easy for the little ones to hop in and out of the car. SUVs usually require a larger step up, potentially elongating the time it takes to get the kids safely packed into the car. With sliding doors, minivans open up wider than SUVs do, allowing for easy interior seating, storage and stowing. SUVs offer similar measurements of interior space but don't offer the sliding doors that many families have grown to love.
That being said, many families don't enjoy the idea of driving a minivan in 2019. While there's nothing inherently wrong with driving the family-friendly vehicle, the image that comes alongside driving one isn't in most families' agendas. SUV enthusiasts will be excited to hear that vehicles like the 2019 Toyota RAV4 and the 2020 Kia Telluride are designed to help you maximize fuel efficiency and keep your loved ones safe, SUVs have made major strides in offering versatile functionality, no matter the family size. Keeping families in mind, minivans maintain industry benchmarks for safety features and provide you with a smooth drive just like their SUV competitors.
Thrifty options like the 2019 Dodge Grand Caravan can help you get your family into a vehicle at a low price. But options like the 2019 Chrysler Pacifica Hybrid bring you the latest in luxury and technology, along with a slightly larger price tag.
It's hard to narrow down the perfect choice between an SUV or a minivan for your family. With great options across a wide array of manufacturers, families have the freedom to customize their ride to fit their lifestyle. Steve Landers Auto Group is proud to bring Arkansas, Missouri and Oklahoma a breathtaking array of options across our many dealerships. Looking for that new family car? Our dedicated specialists are more than ready to help you explore options and learn more about 2019 makes and models. Find the location closest to you with our map on the right, or fill out our contact form to get in touch with us today!