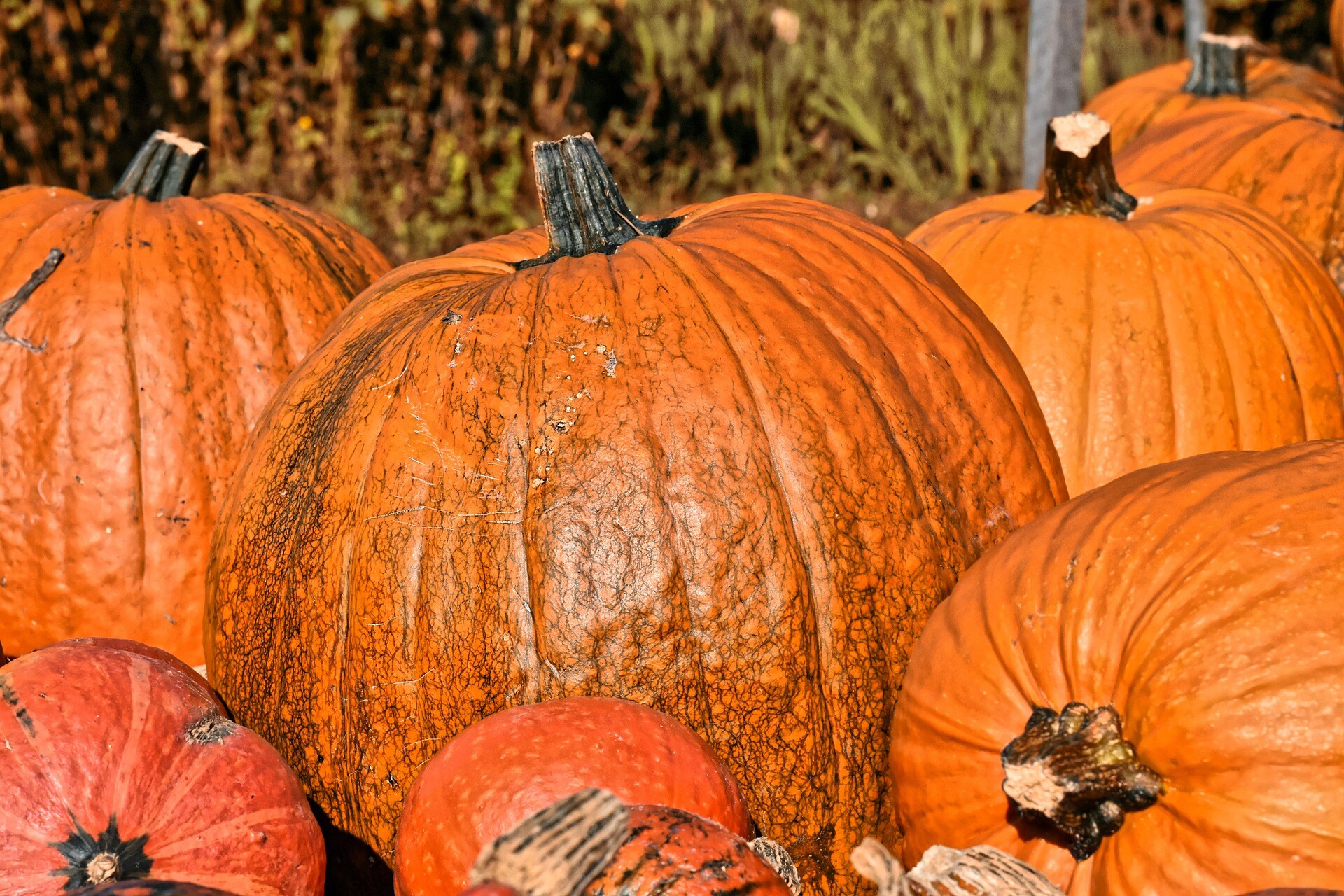 October is upon us and what better time to get the family out and pick some pumpkins? We love the intricate pumpkin carving designs and goofy, toothless Jack-o-Lanterns that adorn our doorsteps come mid-October and there's a certain satisfaction gained from picking and carving your very own pumpkin.
The Schaefer and Collins Pumpkin Patch, located just outside of Mayflower, Ark., has just opened for the season and there are plenty of pumpkins to be picked! Admission into the farm is $6 for children and $7 for adults, but you're getting plenty of value for your dollar. Visitors will receive a hayride to the pumpkin patch and one very-thoroughly inspected pumpkin of their choosing. The fine folks at Schaefer and Collins Pumpkin Patch ask that you bring cash or a check when paying the admission fee.
Be sure to bring a camera to take pictures of the sprawling pumpkin fields and the gorgeous sunflower field. Interested in making a whole day out of your visit? The Schaefer and Collins Pumpkin Patch has a petting zoo for the little ones, a playground, a corn maze and Cozy's concession stand for hungry bellies after a day of fun!
Not satisfied with just one pumpkin? The Schaefer and Collins Pumpkin Patch will remain open until October 31, so there's plenty of time to stop by and find the right pumpkin, or pumpkins, for your doorstep. For more information on the Schaefer and Collins Pumpkin Patch, head to their website!
Here at the Steve Landers Auto Group, we couldn't be more excited for fall weather and fun, outdoor events like pumpkin picking! Looking for the perfect ride to haul home your pumpkins? Look no further than the 2020 Jeep Gladiator! Sporting a five-foot-long truck bed and plenty of cabin storage options, the Gladiator is as practical as it is fun to look at. Interested in taking a Gladiator for a spin? You can fill out the contact form for the fine folks at Steve Landers Chrysler Dodge Jeep Ram of Little Rock or Landers Chrysler Dodge Jeep Ram of NWA, give them a call, or use the maps provided on our website for directions to their locations. We hope to do business with you!