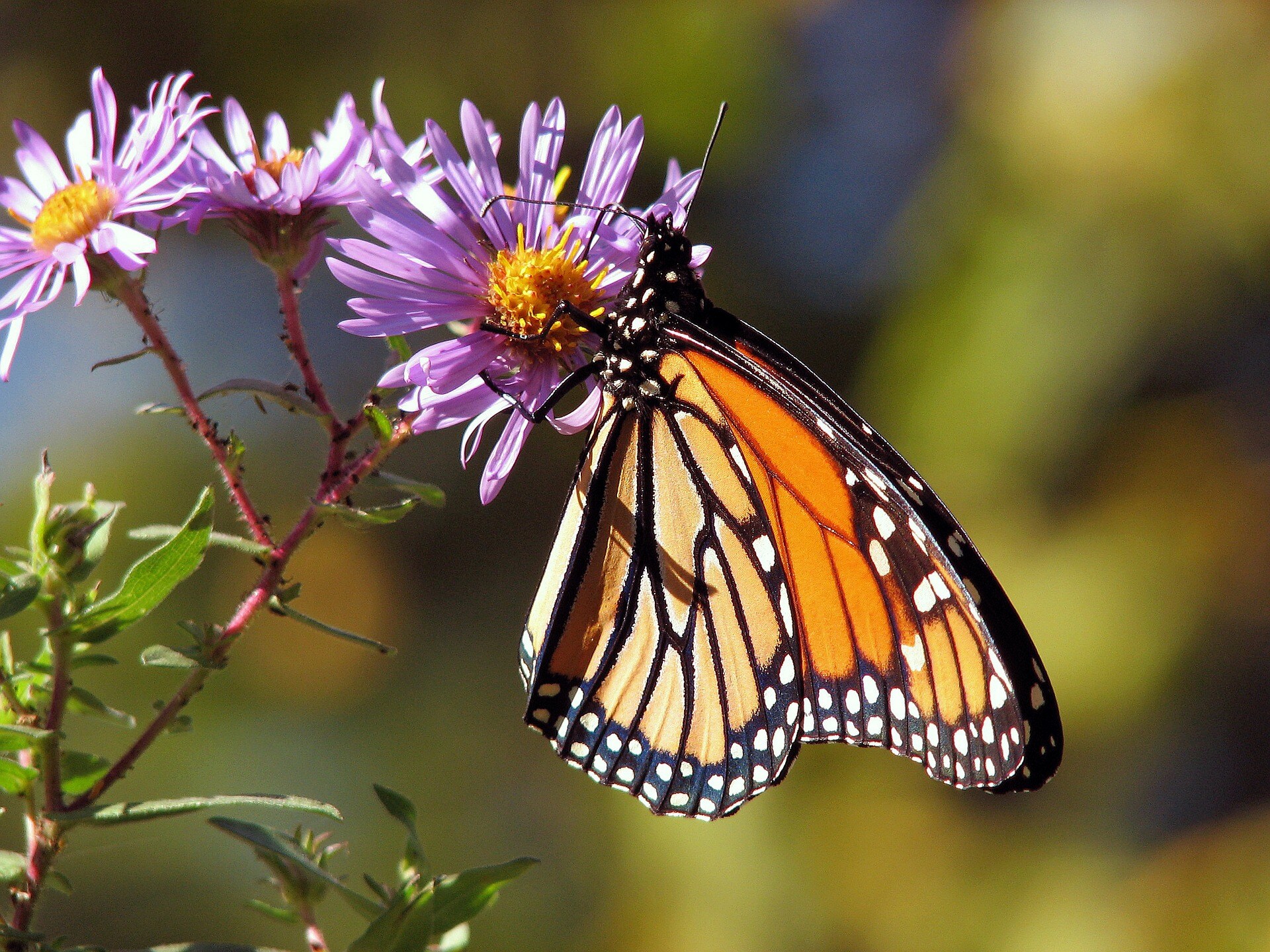 Fall is coming quickly and here at the Steve Landers group, we couldn't be more excited to watch the leaves change and the temperature drop. As the world around us prepares for colder weather, many animals decide to leave and head toward warmer climates. One of the most exciting and breathtaking species to migrate is the Monarch butterfly. The Arkansas Game and Fish Commission is hosting 'On the Monarch Butterfly Trail,' an imaginative journey through the migration of Monarch butterflies from Arkansas all the way to Mexico, Saturday, September 8 at the Witts Stephen Jr. Central Arkansas Nature Center in Little Rock, Arkansas.
Each year, Monarch butterflies, or Danaus Plexippus Plexippus, take flight and travel cross-country to avoid frigid winter temperatures that would threaten their numbers. For decades, Americans have been fascinated by the natural phenomenon, and rightly so. These beautiful, winged creatures catch our eye and it's a common occurrence to see plenty of Monarchs right outside our doors. Traveling across the plains, over the Rockies and settling on the west coast, Monarchs are truly a sight to behold.
'On the Monarch Butterfly Trail' promises to be an informative look into just how impressive the Monarch journey truly is. Completely free to the public, the event will surely be a hit for children and adults alike. Be sure to mark your calendars and make the most of this Saturday event! The Game and Fish Commission is fortunate enough to put on events like 'On the Monarch Butterfly Trail' thanks to the support of the ? Cent Conservation Sales Tax. For more information and to find more events like 'On the Monarch Butterfly Trail' you can head to the Arkansas Game and Fish Commission's website.
In a similar fashion, the Toyota Prius has captivated audiences for years. Whether planning a trip across town or a trip across the country, the Prius provides exceptional efficiency, ample storage space and plenty of power behind the wheel. Want to see what it would feel like to migrate around in a 2020 Prius? You can fill out our contact form, give one of our Toyota dealerships a call, head to our website, or use the map located on the right to find the closest location to you and pay us a visit in person! We hope to bring you the best service that we can here at the Steve Landers group and, who knows, you might just see a Monarch when you stop by!